Blog
For my old weblog material, visit www.kschroeder.com/archive
Feb 04, 2008
There's a new Doctorow to contend with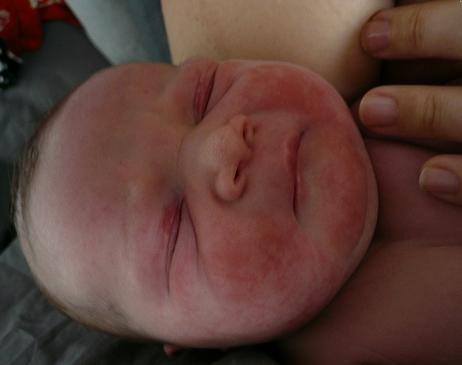 Cory's announced the birth of his daughter, fittingly enough, on boingboing. Apparently mother and child are doing fine. No word on the state of the father.
Janice and I send our best wishes to you, man. You're gonna have a blast!
Feb 02, 2008
Had a great time in Second Life, and met a bunch of very nice people
The interview with Mitch Wagner went very well. I took the photo below as the amphitheatre was filling up; there were lots of people there and Mitch and I had no trouble finding things to talk about for an hour. Mitch was particularly interested in my foresight activities, so we talked about how that works, and about the upcoming "scibarcamp" I'm helping organize here in Toronto.
I was hugely impressed by how helpful and polite people were. No griefers in this crowd! A lot of people hung around after the formal interview; I apologize for not finding the chat window in time (I'm new to the Second Life interface) so I'm afraid I missed a lot of questions. But nobody got impatient with me.
I'm impressed; and I'll be back.
Feb 01, 2008
It's GridTalk time on Dr. Dobb's Island, 12:00 sharp (pacific)
Mitch and I have been going over our talking points, and we're going to cover the gamut from my work in foresight studies to how the world of Virga came to exist. We may even discuss the very first MORPG I worked on--way back in 1982!
Jan 31, 2008
I've added a section on the website for speculations, works-in-progress, and other weird and unclassifiable stuff
This site's rapidly evolving, so don't be surprised if parts of it are empty. In the About folder, though, I've just added a folder called "The Lab." This is a collection point for cool stuff that I want to keep, and cool ideas I may want to write about but which have no other home on the site.
Incidentally, I'm working up an "Interviews" folder that will hopefully contain some videos as well as links to those print interviews that are online.
And coming very soon: the Vote Venera in '08 Page!
I spent an hour today talking to students at York University about my work. It was a lot of fun, and I'd like to thank Paul Fayter and Allan Weiss for inviting me and making me at home during the event!
Jan 30, 2008
A lot of people want to know what tech foresight is. Short answer: it's more money than I make from writing--sometimes
I've just been asked to do something at Boskone on technology foresight, and I thought I'd ask you guys what you'd like to see. A one-man show? A panel? Powerpoint? Hand-puppets? Really, this is just an pretext for me to try to convince you to register on my site, so you can comment. The mind-boggling inconvenience of doing so is keeping people from posting their glowing, effusive compliments about my excellent new site--but really, there's not much I can do about it without inviting the spambots back in. Best idea: go get an openID token, and then you won't have to bother with registering here.
I'll be writing up a lot more about foresight, some of it here, some of it there in the sidebar files; but Boskone is itching to know what I'll do for them. Really: suggestions? Requests?
Document Actions